11th International Fair Trade Towns Conference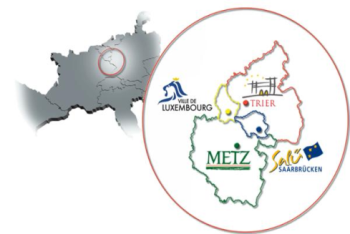 Though the main site is located in Saarbrücken, on the German side, the conference is being organized by the network QuattroFair of four cities: Luxembourg/L, Metz/F, Saarbrücken and Trier/D in cooperation with the campaign of the three national Fair Trade Towns.
The title « Fair Trade across Generations » is about pointing out the wide range of activists; in the Northern countries there are mostly adults and senior citizens who run the World Shops, whereas the campaigns for Towns, Schools and Universities are mainly represented by younger people!
The same can be said of the Southern countries, where the pioneer-fathers who set up the cooperatives are being replaced by their skillful and professional offsprings who benefited from a good education as well as qualification thanks to Fairtrade.
OUR PRIORITIES !!!
• to invite as many producers and organizations as possible from the Southern countries!
Should a Southern partner be on tour in your country in September, PLEASE let us check together how to invite him/her to the conference!
• to have as many countries as possible attending the conference!
We are sorry to have to set a quota for the big FTT-country Germany, heading to 500 FTT.
• to invite as many young people as possible, in order to push Fair Trade Universities forward
Please spread the info accordingly!
Our concept all around the conference !!!
FIT for FAIR :

Talks and Workshops to become fit and fitter

FAN for FAIR :

To generate more support and enthusiasm

FAR from FAIR :

There is still so much to push forward

FUN for FAIR :

Time to relax and to have a party

Fairly FAIR Fees :

The conference fees are: 150 € for adults and 100 € for students.
They are based on a guaranteed MINIMUM PRICE: 120 € for adults and 80 € for students + PLUS + SOLIDARITY PREMIUM: 30 € / 20 € to help finance travel-costs of our guests from the South.

Additional solidarity premium/sponsoring on voluntary basis is of course always very welcome.
Whereby all conference costs are covered by the above mentioned fees, travel and accommodation are at participants' charge.