Fairtrade Lëtzebuerg a.s.b.l.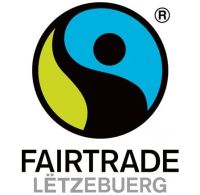 Fairtrade Lëtzebuerg a.s.b.l is a non-governmental development organization (NGO). It draws the attention of the general public to inequalities in world trade and promotes an economic system based on sustainable and equitable trade. The non-profit association, founded on 25 March 1992, is a member of Fairtrade International.
The work of Fairtrade Lëtzebuerg focuses on four interconnected pillars: development awareness, development education, certification and labeling of fair trade products, and monitoring of criteria in collaboration with an independent Promotion of products, and political advocacy with national and European authorities.